The Lagos State Police Command has taken Nollywood actress, Funke Akindele, and her husband, Abdulrasheed Bello popularly known as JJC Skillz, to court for flouting the lockdown order in Lagos State.
They were arraigned for breaching the Lagos Infectious Diseases Regulations 2020, which prescribes a jail term of one month or N100,000 fine or both for persons found guilty of hosting gatherings or flouting the lockdown order.
Their arraignment is currently ongoing at the Ogba Magistrate Court.
Here are some pictures of the couple covering their faces from the press as they entered the court.
Watch the video below;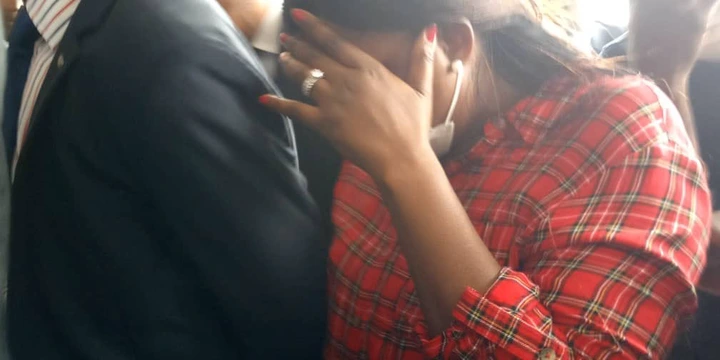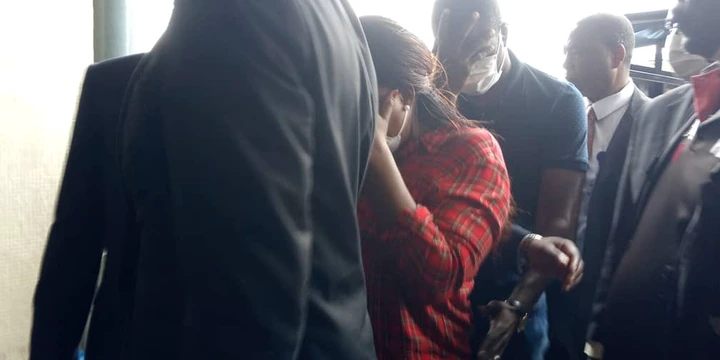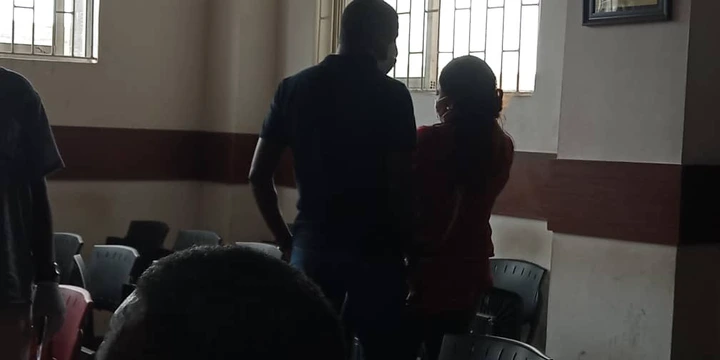 She is arraigned along side her husband as seen in the document below...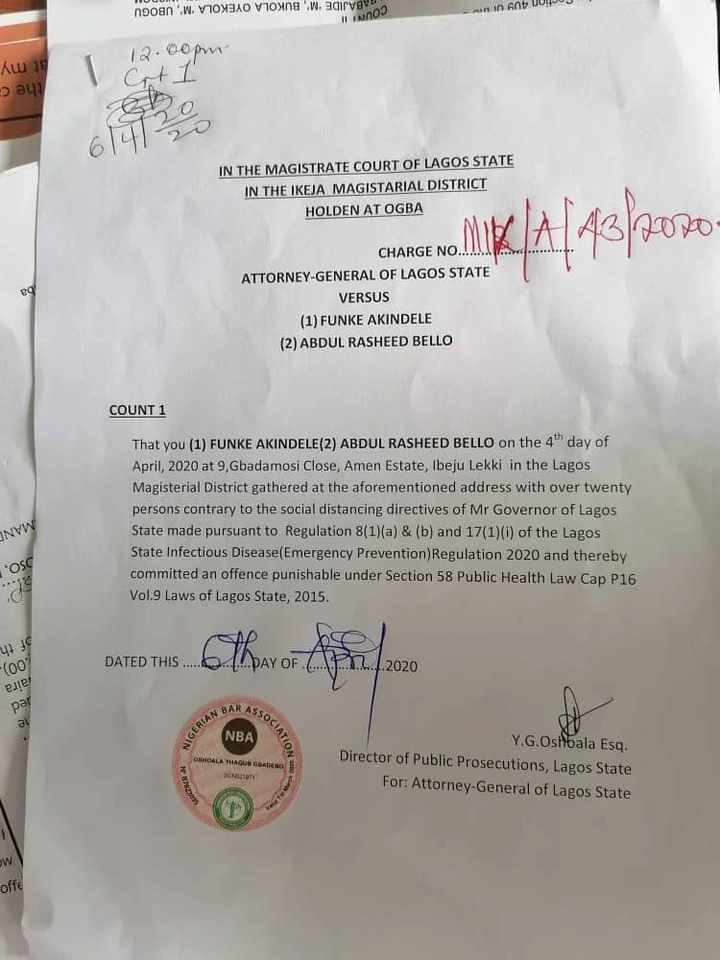 The mother of two who partnered with NCDC on a public service message to educate communities about preventive measures against COVID-19, defied government's order on lockdown to contain the spread of coronavirus in the country.
Before her arrest, she apologized for hosting the party and offered a detailed explanation as to why the party happened, saying everyone that attended the party was already in her estate before the lockdown.