Father of the baby who went viral days ago after his wife gave birth to a baby, which he termed ugly has finally gone for a DNA test.
ALSO READ:
I Can't Pay The Hospital Bills, this Child Is Too Ugly To Be Mine - Man Cries Out (photos)
The result of the test shows that he is the real father of the child he called ugly and his wife never cheated on him.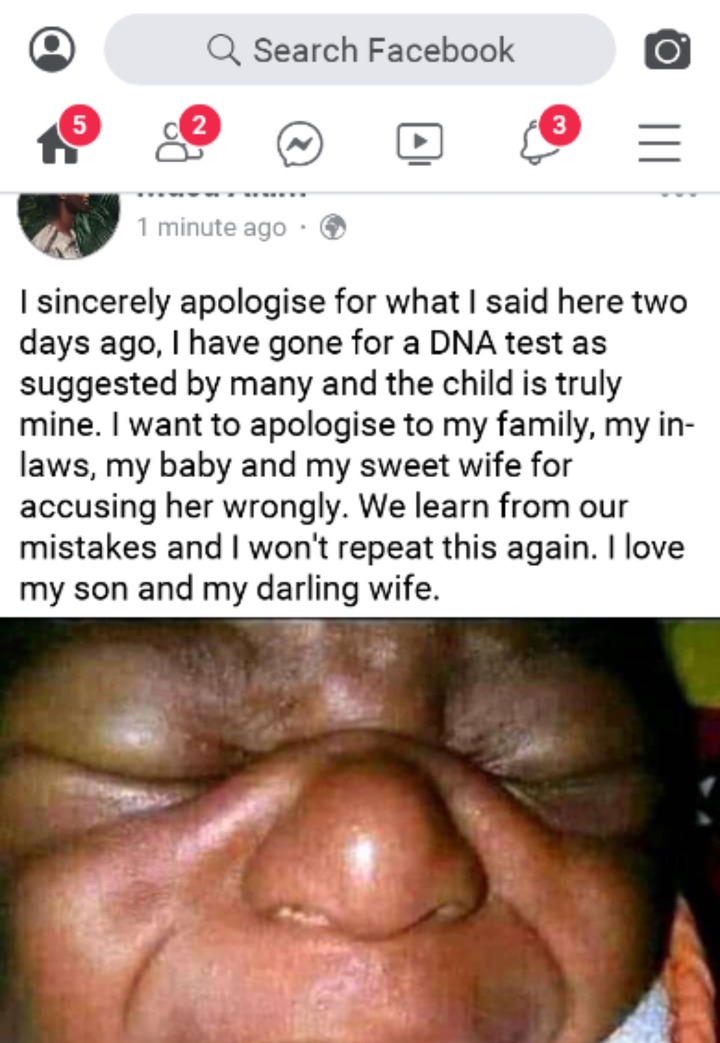 Just like the way he posted it on his facebook that he won't pay the bill and disgraced his wife, he has finally returned to share post apologizing to his wife for not trusting her and for abandoning his duties as a father.
According to him, he said he has learnt from his mistake and such will never happy again.
He now calls them "my wife and lovely baby".